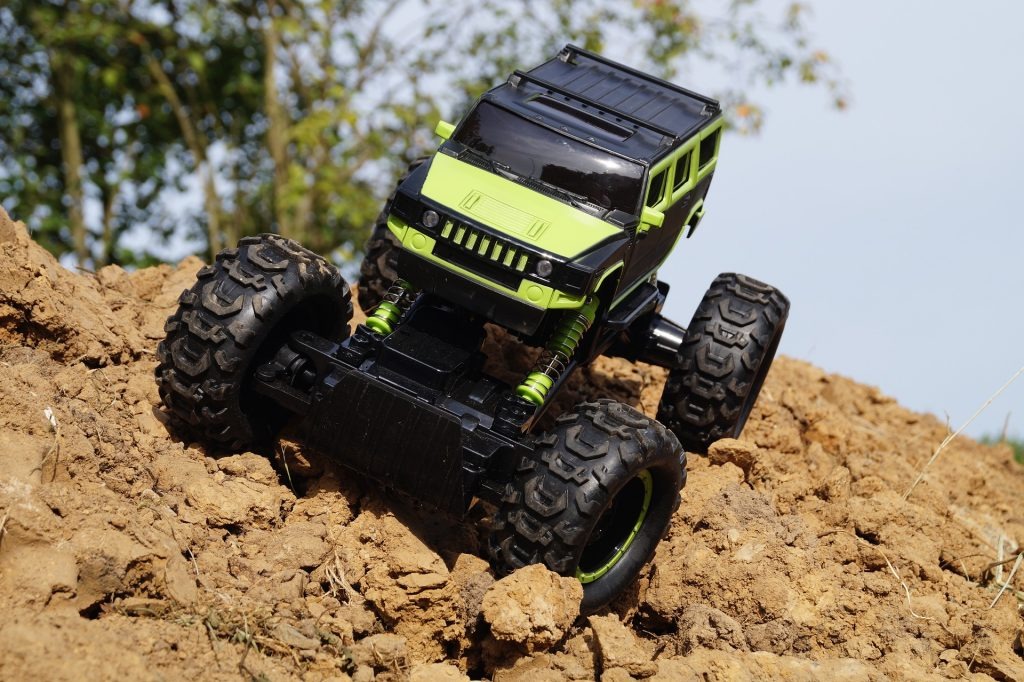 ← Back
Top selling RC Off-Road Remote Control Car 2021
If you are a car enthusiast, RC off-road remote control cars will surely bring you hours of enjoyment. Whether you want to race with your groups of friends, pull up some dust while off-roading, or pull up some exciting stunts to get the most exhilarating experience, you will find this little monster the most suitable option.
There are so many options available online. Once you start searching, you are bombarded with options that it becomes difficult to choose the right one. You are unable to guess the quality through pictures and descriptions. Besides, you never know whether the product is original or a copy.
Buying a remote control car through online platforms can be pretty expensive, and if you get the wrong product on top of that, it will ruin your mood. Hence it is crucial to know what you are looking for before making an online purchase.
To prevent you from the pitfall of online shopping, I am bringing you a complete review of the Double-Sided Stunt Racing Moka 4-Wheel Drive Off-Road Rock Crawler Remote Control RC Car.
Contents list
Features
User experience
Strengths and weaknesses
My opinion
Amazon buying experience
Product link
Features
Off-Road Rock Crawler Remote Control RC Car from the brand Generic is suitable for kids, boys, and adults. The products come in wholly assembled. A complete list of features of off-road remote control RC cars is given below.
Crawler toy vehicle
One button demo car
Color: Multicolor
Stuff: Plastic
Frequency: 2.4 GHz
Power source: Battery
Battery capacity (mAh): 1200 mAh
Charging mode: USB charging
Headlights: Available
Age range: 3 months and above
Assembly: Not required
Product proportions: 6 x 12 x 8 cm
Net package weight: 430 grams
User Experience
The products come in safe packaging. The box mentions all the essential features in detail, including charging method, battery time, and other features. Upon unboxing, the first thing you see is the hybrid monster off-road RC car. The next thing is the remote control with a sleek design. Remote control comes with a variety of buttons meant for various purposes. Next up is the packet that includes a 1200 mAh battery, charger, and a screwdriver. The battery is a Lithium-ion battery that provides backup charging for almost 30 to 40 minutes.
The car is a hybrid model with an upper-body resembling a typical sports car while the wheels are of an off-road RC car. Each wheel spins individually and its respective motors. The wheels are pretty agile, enabling the vehicle to move horizontally, vertically, diagonally, and sideways. This RC car is powerful enough to do a 360-degree drift as well. The vehicle has protective panels in the front and back.
The remote control has ten direction buttons along with the forward-backward and left-right buttons. There are two trigger buttons for the demo purpose. The wheels are the limelight of this product with a classy design. The RC is a powerful car with a 4x4 motor that can twist and climb and is perfect for off-roading.
Strength and Weaknesses
I tested the car first on-road, and the experience was very smooth. The speed was terrific, and control was super easy. Then I tried the vehicle off-road, and the results were beyond my expectations. The car automatically transforms from a flat-shaped to an off-roader by pushing just one button.
This RC car gives you a high-octane thrilling experience. The speed was around 15.5 to 18.6 mph, and the vehicle perfectly raced in the grassy area. The car has a powerful built-in unit that gives the RC car a strong torque and a strong power. The car has a sturdy grip, and it perfectly drove across stony and muddy grounds. Wear-resistant tires make the car perfect for any terrain or obstacle.
My Opinion
The off-road RC car was successful enough to give an incredible off-road adventure. The product is supremely reliable at a reasonable price. The remote control is very convenient to use. Battery time is perfect. I loved the fantastic design of the tires that added to the badass look of the car. I think the product is worth buying if you are a real car enthusiast.
Amazon Buying Experience
I had a seamless experience while purchasing the Double-Sided Stunt Racing Moka 4-Wheel Drive Off-Road Rock Crawler Remote Control RC Car. The seller was responsive and respectful. The product arrived right at the said date of delivery.
Online product link
You can also get your hands on this super powerful RC off-road car through this link.
https://www.amazon.in/Double-Racing-4-Wheel-Crawler-Control/dp/B09F9FLY4H?