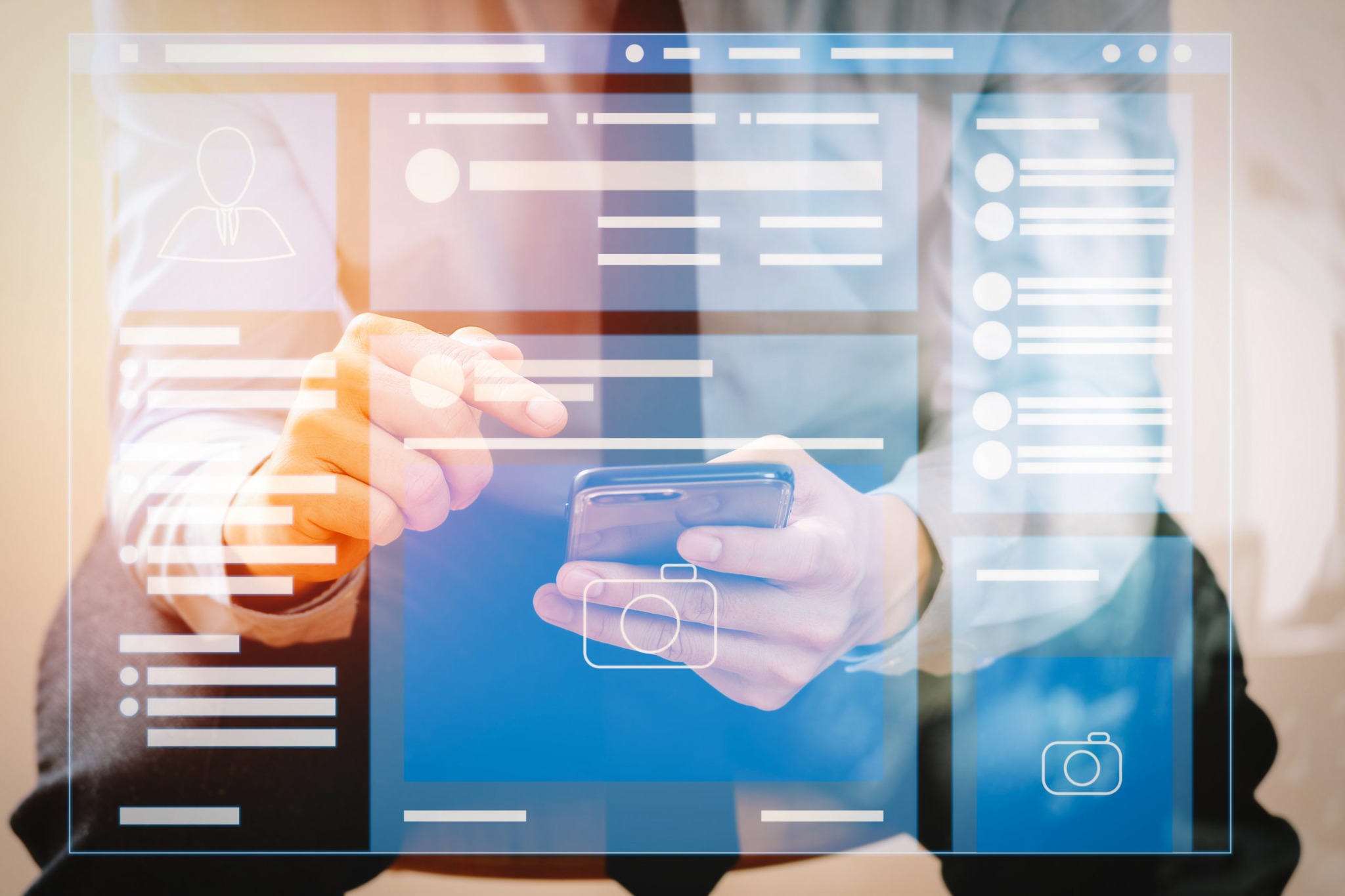 ← Back
New to Digital Profile Setup? Read before Setting Up
The pandemic crisis has heralded a new era of digital processes. The traditional recruitment process that has been prevailing for years has taken a drastic change and is now known as the digital recruitment process. CVs have turned obsolete, the definition of the workplace changed, remote working is holding the future, telecommunication is being replaced by in-person communication, and AI is taking the job of manual processing.
Digital Profile and its Essential Subjects 
Digital profiles are the new, efficient and valid approach for assessing a candidate's credibility for a particular job post. It depicts the professional self of an applicant. Digital profiles are no more an option now; it is a need. Setting up digital profiles is a new trend, and candidates need to learn a few tactics.
Before moving forward, look at the list of the essential parts of the digital profile.
Video introduction
Professional description
Attached are certificates and professional achievements
Experience and testimonials
Skill test scores
Essential requirements
FAQs and questioners
Tips to consider before making up each subject of a digital profile 
Today internet relies on AI for all the manual processes that sometimes used to be done by human beings. AI depends on a series of signals and patterns to make things work fast and accurately. Unlike humans, AI doesn't have emotional intelligence. Thus, it's a rigid, inanimate, and more prescriptive process. Specific algorithms are needed to understand to make a digital profile.
First to get it ranked by the AI
The second is to get it noticed and influenced by the target audience, i.e., companies and hiring managers.
Let's discuss these algorithms one by one with each subject of the digital profile.
Video introduction
A video introduction is your first impression of HRs. It needs to be impactful and influential. You need to consider some tips in this regard.
Be vocal and have an effective tone of voice.
Your body language and environment matter a lot. Have a formal professional dress-up even if you make a video from your home. Chose the background that is your workplace, a blank location, or some environment close to nature. There should be no background noise.
Make a short introductory video of 60 to 120 seconds. Come with complete preparation and do deep research before making the video. Be communicative, talk to the point and be expressive. Tell how you are the best fit for your dream job and answer questions that companies are most likely to hear while hiring.
Professional Description
Add a title and a written professional description of yours and the video introduction. For being ranked by AI, use keywords in the title and description. Again be to the point and use concise wording.
Attached are Certificates and Professional Achievements
You can add your certificates and professional achievements to your profile. This will be appealing to the sight of HRs. Certificates from Google Garage, Amazon, Google AdWords, Microsoft, Hubspot, etc., leave a powerful impact on your skills to the hiring teams. Moreover, you can attach your academic record even if your educational background is not too qualified. This will let HRs know about your theoretical efficiency.
Skill Score Test
Online job board platforms must introduce skill-testing programs. You can give that test and get a score. That score will be attached to your profile and add validity to your skills. Before taking the skill test, make the required preparation for it.
Experience and Testimonials
If you have experience, attach your role and years of working with your profile. You can ask your previous managers to give you a testimonial or connect it with your profile if you already have one.
Essential Requirements
This is the vital part. First, define yourself, your requirements for working, the level of your job role, and what salary expectations you have from your new job role. Also, look for the conditions where you can negotiate and make a deal. Add these essential requirements by choosing the right keywords with your digital profile.
FAQs and Questioners
You can add FAQs answering companies the questions they are more curious about. For example
One skill/talent that dominates your professional self
How can you be the best fit for this job?
What are your expectations from the company being an employee?
What requirements can you negotiate upon?
You can also make a questionnaire for the companies to answer your questions and need an answer.
Concluding Up
When new trends take up, and success is observed in that process, the competition is seen within days. You should know how to mark your existence in this flood of competition. Following the prompts mentioned above, you will make a perfect digital profile of your professional self. Now, wait longer and click the link below to create a stunning digital profile on company.com.